Zefon Rotameter Flowmeters
Date: 13/10/2017
View: 950
Zefon Rotameter Flowmeters
Zefon Field Rotameters are a low cost way to measure airflow in air sampling applications. They feature a durable acrylic housing with direct reading scales printed on them. Available in three different flow ranges covering a range of 0.2 through 30 LPM. Operation and maintenance are very simple; only a few common sense precautions must be observed to assure long, trouble-free service.

Features:

Scales are large (average 4" length) and easy to read
The front scale location and white background provides excellent visibility. The direct reading scales are hot stamped into the plastic and will not wear off. Mid-range calibration is established with a master flowmeter.
Durable and attractive construction
The machined acrylic bodies of the Zefon rotameter flowmeters are practically unbreakable. Fabrication is backed by over 60 years of experience in acrylic instrument machining. The tapered bore is precision machined to a smooth surface that provides perfect visibility of the indicating float.
Accuracy is ±3%
Easy, simple way to perform calibration measurements in the field.
Includes Hose barb, Tygon tubing, and luer adapter.
Product

Price

Low Flow Rotameter Flowmeter, 0-4 LPM
Product #: 116116

Contact

Medium Flow Rotameter Flowmeter, 1-20 LPM
Product #: 195380

Contact

High Flow Rotameter Flowmeter, 3-30 LPM
Product #: 195505

Contact
Related News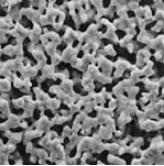 Silver Membrane Filters (12/10/2017)
Silver metal membranes are used in a variety of filtration applications, and their ability to withstand extreme chemical and thermal stress makes them ideal for applications involving aggressive fluids and/or high temperatures