Zefon 37mm Air Sampling Cassette w/ MCE Filters
Date: 13/10/2017
View: 301
Zefon 37mm Air Sampling Cassette w/ MCE Filters are designed to meet all applicable NIOSH, OSHA and EPA air sampling standards.

All Zefon 37mm cassette housings are manufactured in-house and preloaded under stringent quality assurance standards with only the finest quality membrane and support pads.

Features:
Polystyrene Housing, 2 or 3 piece
Preloaded, Ready to Use
Leak Free Design
NEW - Now available preloaded with the Zefon Solu-Sert Filter Cassette Capsule. Capture the ENTIRE sample without extra rinsing or wiping of the cassette walls.
Details Here: Solu-Sert Soluble Filter Capsule

Zefon 37mm MCE Cassettes are available in the following configurations:
Filter Type

Pore Size

Housing Style

Product Number

MCE

0.8µm

2-Piece

728MCE

0.8µm

2-Piece - BANDED

729MCE

0.8µm

3-Piece

738MCE

0.8µm

3-Piece - BANDED

739MCE

0.45µm

3-Piece

7345MCE

0.8µm

3-Piece Static Conductive

738MCECF

0.45µm

3-Piece Static Conductive

7345MCECF

Solu-Sert Capsule
with MCE

0.8µm

2-Piece

728MCE-SS

0.8µm

2-Piece - BANDED

729MCE-SS
Related News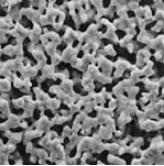 Silver Membrane Filters (12/10/2017)
Silver metal membranes are used in a variety of filtration applications, and their ability to withstand extreme chemical and thermal stress makes them ideal for applications involving aggressive fluids and/or high temperatures